Real-time information from the auto industry is reflected in systems readiness.



The present market environment is characterized by increasingly severe demands that include innovation, high quality and cost-performance. Operating in this environment, NGM continues unerringly to create a wide range of products in response to those demands. We also plan and develop new products in answer to customer needs while sensitively auguring latest social trends to constantly take the lead. When it comes to new products, our Production Technology Section creates ideal production methods for speedy development of products ranging from resin and die-cast molding to assembly lines. Our metal molds are also designed and produced at our own facilities. This advanced production management technology and quality control lets us develop superior products while creating systems for quick turnaround and high-mix/low volume production.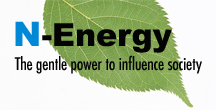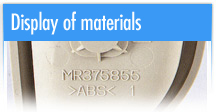 Ecological response
Starting in the development stage, we choose recyclable materials as much as possible and clearly indicate the names of materials used on all our products. We've also created in-house networks to eliminate unnecessary documentation and create paperless environments.
Active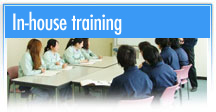 Personnel Training
Nothing is more important than in-house training and ongoing education of staff when constantly incorporating latest trends in our activities and creating a company environment that can respond ideally to customer needs. That's the reason we're actively involved in nurturing human resources by encouraging participation in seminars, obtaining credentials and creating in-house training systems to assure the next generation of human resources.